Empowering Teacher Learning
Sponsored by the Learning Policy Institute, American Federation of Teachers, Learning Forward, and National Education Association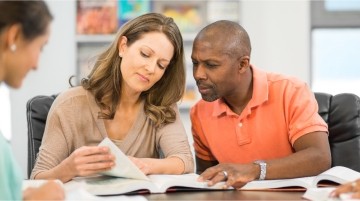 The views, thoughts, and opinions expressed in this video belong solely to the speakers, and do not necessarily reflect the perspective of the Learning Policy Institute.
Join the conversation #EmpoweredEdPD
Twenty-first century learning requires sophisticated forms of teaching to develop student knowledge and skills such as critical thinking, problem-solving, communication, collaboration, and self-direction. Effective professional development has the potential to support powerful teaching and learning and to transform schools into spaces where teachers are driving improvement through their own learning and leadership.
On October 21, the Learning Policy Institute, American Federation of Teachers, Learning Forward, and National Education Association held an event showcasing innovative models of teacher-led learning and professional development. Featured speakers included Lily Eskelsen García, President, National Education Association and Randi Weingarten, President, American Federation of Teachers. These speakers and others shared policy strategies that support well-designed and effective educator professional development.
Representatives from California's Instructional Leadership Corps, the National Writing Project, and the Internationals Network for Public Schools shared highlights from their professional learning models that have made a difference for teacher practice, student learning, and school environments. The forum highlighted ways empowered teachers and leaders are supporting the development of peers to transform teaching and learning in public schools to raise student achievement and the policies that support them to do so.
Speakers
Peggy Brookins, President and CEO, National Board for Professional Teaching Standards
Lily Eskelsen García, President, National Education Association
Monica E. Goldson, Chief Executive Officer, Prince George's County Public Schools, MD
Maria E. Hyler, Deputy Director, Washington DC office and Senior Researcher, Learning Policy Institute
Michaela Miller, Deputy Superintendent, Washington State Office of Superintendent of Public Instruction
Nikki Golar Mouton, Senior Vice President, Business Development, Consulting, & Content, Learning Forward
Cecilia Pattee, National Writing Project Teacher-Consultant, Boise State University Writing Project
Sara Qatabi, High School Social Studies Teacher, Claremont International High School
Angela Hillery Stegall, Teacher/Peer Support Provider, Instructional Leadership Corps
Randi Weingarten, President, American Federation of Teachers