Webinar: On the Road to High-Quality Early Learning: Changing Children's Lives
Co-sponsored by the Learning Policy Institute, Council of Chief State School Officers, National Association for the Education of Young Children, and the National Governors Association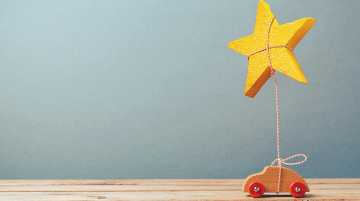 The views, thoughts and opinions expressed in this video belong solely to the speakers, and do not necessarily reflect the perspective of the Learning Policy Institute.
Speakers on this webinar shared insights from the recently published book: On the Road to High-Quality Early Learning: Changing Children's Lives. The webinar provided a detailed look at how policymakers and practitioners can convert their visions of high-quality early learning into an on-the-ground reality. The discussion was based on lessons derived from four states with very different approaches to high-quality early learning: Michigan, North Carolina, Washington, and West Virginia. Despite their differences, these states have built early education systems that positively affect student outcomes. They rely on common strategies such as establishing standards and supporting improvement, investing in knowledgeable educators, coordinating and aligning early education programs with elementary school, seeking sufficient funding sources and mechanisms, and building broad-based political support.
The discussion was moderated by David Kirp, Professor Emeritus of the Goldman School of Public Policy at the University of California, Berkeley, contributing writer to the New York Times, and Senior Fellow at the Learning Policy Institute. Marjorie Wechsler, Principal Research Manager at the Learning Policy Institute, and a co-author of the book, discussed key takeaways. The webinar included a panel discussion featuring:
Ross Hunter, Secretary of the Washington State Department of Children, Youth, and Families, where the state preschool program includes extensive wraparound services to meet the needs of the "whole child" and investments have been made to improve child care and pre-k quality.
Monica DellaMea, Executive Director of the Office of Early and Elementary Learning at the West Virginia Department of Education, where a universal preschool program has been funded as part of the k-12 education system.
Anna Mercer-McLean, Director of the Community School for People Under Six in North Carolina, where county-level investments in services for children birth to age 5 have been coupled with a strong focus on program quality and educator training.