Henry Louis Gates, Jr.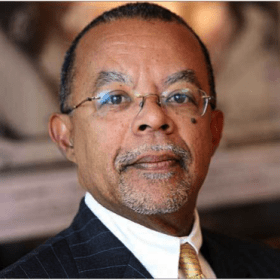 Henry Louis Gates, Jr. is the Alphonse Fletcher University Professor and Director of the Hutchins Center for African and African American Research at Harvard University.
An Emmy Award-winning filmmaker, literary scholar, journalist and cultural critic, he has written 17 books and created 14 documentary films, including Wonders of the African World, African American Lives, Black in Latin America, the TV series Finding Your Roots, and the six-part documentary The African Americans: Many Rivers to Cross. He is editor-in-chief of TheRoot.com, and he oversees the Oxford African American Studies Center. In 2012, The Henry Louis Gates, Jr. Reader, a collection of his writings, was published.
The recipient of 53 honorary degrees and numerous prizes, in 1981 Gates was a member of the first class awarded "genius grants" by the MacArthur Foundation, and in 1998 he became the first African-American scholar to be awarded the National Humanities Medal. He is a member of the American Academy of Arts and Letters and serves on the boards of the Brookings Institute, New York Public Library, the NAACP Legal Defense and Educational Fund, the Aspen Institute and Library of America. Gates holds a Ph.D. and an M.A. in English Literature from the University of Cambridge and a B.A. in English Language and Literature from Yale University (summa cum laude).