Stephan Turnipseed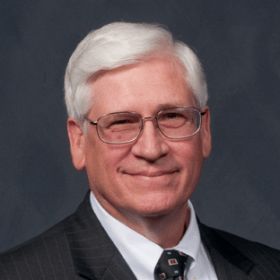 Stephan Turnipseed is Executive Vice President and Chief Strategy Officer Emeritus for Pitsco Education and the former president of LEGO® Education North America.
During his tenure at LEGO®, he spearheaded the effort to expand the company's scope from product sales to the development of innovative educational resources. Until recently, Turnipseed led the team at Destination Imagination, an experiential learning company aimed at preparing students for the future of work and civil society. He chaired The Partnership for 21st Century Learning and co-chaired the Brookings Institution's Business for Early Childhood Development Task Force. He serves on or has served on boards for numerous organizations and think tanks and has been a member of the Clinton Global Initiative. Recognizing his lifetime achievement in STEM education, National Instruments awarded him the prestigious Engineering Impact Award.
Turnipseed has a degree in Electrical Engineering from Auburn University and holds patents related to the design of the TETRIX® robotics system. He is a veteran of the United States Air Force, a past president of the Tourette Syndrome Association, and a published author.