Aspen Institute Launches National Commission to Make Social and Emotional Development Part of the Fabric of Every School
Tim Shriver, Linda Darling-Hammond, John Engler to guide results-oriented panel toward solutions for the nation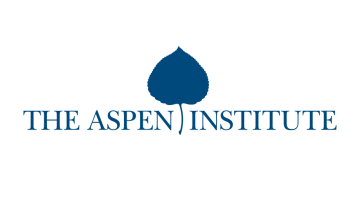 Washington, DC, September 20, 2016—Seizing on a shift in policy momentum, advances in research, and growing public support for a well-rounded education, the Aspen Institute today announced the National Commission on Social, Emotional, and Academic Development. The Commission will advance a new vision for what constitutes success in schools: the full integration of social, emotional, and academic development to ensure every student is prepared to thrive in school and in life. After intensive engagement, learning, and deliberation, the Commission will ultimately identify specific action steps in research, practice, and policy to make the new vision a reality.
Composed of leaders from education, science, government, and the private sector, the Commission reflects a wide range of perspectives and experiences. It includes, among others, two sitting Governors―the current chair and vice-chair of the National Governors Association, two leading school superintendents, a Google executive, a university chancellor, and a retired four-star Air Force general. It will be co-chaired by Linda Darling-Hammond, president and CEO of the Learning Policy Institute and Charles E. Ducommun Professor Emeritus at Stanford University; John Engler, president of the Business Roundtable and former three-term governor of Michigan; and Tim Shriver, co-founder and chair of the Collaborative for Academic, Social, and Emotional Learning (CASEL) and chairman of the Special Olympics.
"This National Commission represents the Aspen Institute at its best—convening leaders from different fields and philosophies to address one of America's most vexing challenges," said Institute President and CEO Walter Isaacson. "We know from human history and the latest learning science that success comes from the combination of academic knowledge and the ability to work with others. We need public education to reflect this broader definition of success, and this Commission is well positioned to point the way."
The Commission will convene its first meeting in November 2016. Over the next two years, the Commission will hold field hearings, engage in site visits, and solicit expert testimony. In prioritizing public, diverse, and active dialogue, the Commission will learn from teachers, students, and parents in communities across the country. It will engage educators, community and civic leaders, and policymakers in re-framing what a successful K-12 education entails and will chart a course to get there. The Commission will release its final Report to the Nation in late 2018.
"The nation is seeing a huge shift in how we define education," said Shriver. "There is unprecedented momentum behind the effort to make sure every child can develop into a whole student, one who is supported physically, socially, emotionally, and academically. This Commission is dedicated to harnessing that momentum, building upon it, and charting a way forward—because our nation's future depends on it."
Compelling brain science now demonstrates what parents have always known: the success of young people in school and beyond is inextricably linked to healthy social and emotional development. Students who can communicate effectively, think critically, make responsible decisions, work in teams, regulate emotions, persevere, and solve problems are significantly more likely to reach their full potential. In addition to long-term benefits, research also documents that these capabilities positively influence academic performance by strengthening learning, improving grades, and increasing graduation rates.
"Students with greater social and emotional competency are better prepared for life," said Darling-Hammond. "They understand themselves better, they work with peers more easily, and they do better in class. These ideas must become a fundamental part of American education."
Young adults need social and emotional competencies to thrive in the workforce. Many business leaders have identified problem-solving, communications skills, and adaptability as crucial skills all employees need, no matter where they work. Such competencies also are linked to job retention and earnings.
"Now more than ever, employers are looking for these skills in the people they hire," said Engler. "Businesses need well-rounded employees who can work as part of a team and think critically and creatively. Technical knowledge alone is not sufficient to prepare students for the dynamic 21st century economy."
To inform the work of the Commission, the Aspen Institute also announced the formation of: a Youth Commission to contribute firsthand experience and real-time insights to the conversation; a Council of Distinguished Educators to identify challenges and opportunities for taking efforts to scale; and a Council of Distinguished Scientists to illuminate relevant evidence and make next-generation research recommendations. The launch of the Commission builds upon the strong tradition of the Aspen Institute in bringing together leaders from a wide variety of fields to consider important issues and facilitate dialogue that leads to meaningful action.
"This Commission is poised for a remarkable collaboration," said Shirley Brandman, executive director of the Commission, who is a former juvenile public defender in Newark, N.J. and past president of the Montgomery County (Maryland) Board of Education. "The Commission convenes its work at a unique moment. Demands from parents are converging with developments in the science of learning to create openness to new ideas on the part of policymakers and practitioners. The Commission will engage many diverse perspectives and sponsor an inclusive process to create a vision of educational excellence for the 21st Century."
The list of Commissioners includes:
Co-chairs:
Dr. Linda Darling-Hammond, President and CEO, Learning Policy Institute, Charles E. Ducommun Professor Emeritus at Stanford University
Governor John Engler, President, Business Roundtable, Former Governor, Michigan
Dr. Tim Shriver, Co-Founder and Chair, Collaborative for Academic, Social, and Emotional Learning (CASEL), Chairman, Special Olympics
Commissioners:
Mr. Jorge Benitez, former Managing Director-North America and Chief Executive-United States, Accenture
Mr. Laszlo Bock, Senior Advisor, Google, Inc.
Mr. John Bridgeland, Founder and CEO, Civic Enterprises
Dr. Meria Carstarphen, Superintendent, Atlanta Public Schools
Dr. James Comer, Maurice Falk Professor of Child Psychiatry, Yale Child Study Center
Dr. Camille Farrington, Managing Director and Senior Research Associate, University of Chicago/ Consortium on School Research
Mr. Chris J. Harried, Senior Sondheim Public Affairs & Ronald E. McNair Scholar, University of Maryland, Baltimore County (Youth Commission Representative)
Ms. Leticia Guzman Ingram, 2016 Colorado Teacher of the Year, Basalt High School, Roaring Fork School District
Governor Terry McAuliffe, Governor of Virginia and Chair of the National Governors Association
General Craig McKinley, USAF (Retired), President and CEO, National Defense Industrial Association
Ms. Ellen Moir, CEO, The New Teacher Center
Dr. Pedro Noguera, Distinguished Professor of Education, Graduate School of Education and Information Sciences/University of California, Los Angeles
Ms. Karen Pittman, President, CEO, and Co-Founder, The Forum for Youth Investment
Mr. Hugh Price, Former President and CEO, National Urban League
Governor Brian Sandoval, Governor of Nevada and Vice Chair of the National Governors Association
Ms. Rachel Santos, District PBIS Coach, ABC Unified School District, Cerritos, California
Mr. James Shelton, President of Education for the Chan Zuckerberg Initiative
Dr. Roger Weissberg, Chief Knowledge Officer, Collaborative for Academic, Social, and Emotional Learning (CASEL)
Mr. Ross Wiener, Vice President of the Aspen Institute and Executive Director of the Education and Society Program
Mr. Gene Wilhoit, Executive Director, National Center for Innovation in Education
Mr. Antwan Wilson, Superintendent, Oakland Unified School District
Dr. Nancy Zimpher, Chancellor, State University of New York (SUNY)
Invitations to the Youth Commission, Council of Distinguished Educators, and Council of Distinguished Scientists are ongoing, but lists of confirmed members will be available in the coming weeks on our website at www.AspenSEAD.org.
###
About the National Commission on Social, Emotional, and Academic Development
The National Commission is uniting leaders to fully integrate social, emotional, and academic development in K-12 education so that all students are prepared to thrive in school, career, and life. To learn more, visit www.AspenSEAD.org or follow the Commission on Twitter at @AspenSEAD.
About the Aspen Institute
The Aspen Institute is a nonpartisan forum for values-based leadership and the exchange of ideas. The Institute is based in Washington, DC and has campuses in Aspen, Colorado and on the Wye River on Maryland's Eastern Shore. It also has offices in New York City and an international network of partners. For more information, visit www.aspeninstitute.org.