America's School Funding Struggle: How We're Robbing Our Future By Under-Investing In Our Children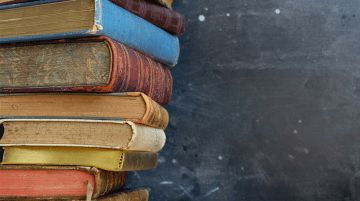 This post was originally published on August 5, 2019 by Forbes.
This week, U.S. lawmakers will gather for the annual National Conference of State Legislators meeting to tackle a range of issues, including school funding, which they identified as their top priority earlier this year. Although there has been an upsurge in school funding since 2015, it comes on the heels of years of budget cuts during the Great Recession that left nearly half the states spending less on schools in 2016 than they were spending in 2007.
Low-wealth districts, especially those serving concentrations of students from low-income families, were hardest hit by these cuts. In many cases, they experienced teacher layoffs, increased class sizes, and reduced services in areas ranging from counseling to after-school programs.
These growing inequalities are rooted in the way American schools are funded, primarily through local property taxes that produce significant disparities. Although states try to offset inequalities, they rarely succeed in eliminating these funding gaps. The top-spending states spend about three times what the lowest-spending states allocate to education and, in many states, the wealthiest districts spend two to three times what the poorest districts can spend per pupil.
Furthermore, the high child poverty rate in the United States — one in four children live in poverty — means that many children live with food and housing insecurity, lack healthcare, and experience other adverse conditions. These challenges require schools to provide a range of services to enable these children to focus on learning.
Despite these well-known needs, in 2015, the most recent year for which national data are available, only 12 states allocated more funds to districts in which student poverty is high than to districts in which there is little or no poverty. And of these 12 states, only five — Delaware, Massachusetts, Minnesota, New Jersey and Wyoming — also funded education at a level of adequacy that enables students to receive the resources they need.
It's time to stop being penny wise and pound foolish about funding schools in low-income communities, and finally, make the educational investments that will benefit us all.
A growing body of research finds that states that have achieved both equity and adequacy see stronger achievement and graduation rates, which translate into societal savings in lower rates of crime, incarceration and welfare and higher rates of employment, wages and taxes.
A national study of school finance reforms found that children from low-income families in states that spent 20% more on them over the 12 years of school experienced graduation rates 23 percentage points higher than similar children without this benefit. Their advantages carried on in later life too: household income for these students as adults increased by 52%, and the gap in adult poverty rates between them and their more affluent peers was eliminated.
A recent report from the Learning Policy Institute describes how four states that undertook such reforms produced much stronger educational outcomes: Connecticut and Massachusetts undertook reforms that produced great strides in equity, adequacy, and achievement during the early 1990s. New Jersey made great strides a decade later. These three states are routinely among the four highest-scoring on the U.S. National Assessment of Educational Progress (NAEP) in reading and mathematics, and they perform at levels comparable to the highest-achieving nations in the world on the Program for International Student Assessment (PISA). As a "majority-minority" state, New Jersey's position as one of the top-achieving states in the country is particularly noteworthy. A fourth state, North Carolina, sustained investments over two eras of reform in the 1980s and the 1990s that enabled it to become the first high-poverty Southern state to achieve above national norms and to make more progress in closing the achievement gap during the 1990s than any other state.
All of these states made investments that share a number of features: along with equitably funded schools they invested in early childhood education; well-prepared and well-supported teachers; standards, curriculum and assessments focused on 21st-century learning goals; and schools organized productively for student and teacher learning.
There is much that federal and state governments can do to make a difference in achieving greater equity and adequacy in school funding. The federal government can:
Equalize allocations of resources from the Every Student Succeeds Act (ESSA) across states, so that high-poverty states receive a greater and fairer share of federal funds, rather than relying on current measures of spending that disadvantage poor states.
Enforce the rules in ESSA that require a balance of qualified and experienced teachers across schools serving more- and less-advantaged students.
Require states that receive federal funds to report not only on achievement progress but also the state's movement toward adequacy and equitable access to education resources — such as the availability of well-qualified teachers; strong curriculum opportunities; books, materials and equipment (such as science labs and computers); and adequate facilities — and a plan for further progress.
States can:
Redesign school finance formulas to focus on pupil needs, for example, through weighted student formulas that add additional funds for pupil characteristics such as poverty, limited English proficiency, foster care or homeless status, and special education status.
Develop a reliable core revenue base, rather than a bevy of categorical programs that come and go, creating instability in local budgets and constraints on how funds can be spent. The gains made by states that have seen strong outcomes from their school funding reforms have come as a result of continuity in funding and the flexibility for districts and schools to make locally appropriate, strategic decisions about how to spend resources to achieve results.
Ensure high-quality preschool for children who may have fewer learning opportunities or greater learning needs before they enter school — for example, children from low-income families, new English learners, and children with disabilities. This closes much of the gap that would otherwise be present at entry to kindergarten and reduces the need for costly supports later such as special education services and remedial education.
Enable districts to hire and keep well-prepared educators in under-resourced schools through stronger educator preparation, induction and mentoring for novices, and ongoing professional learning, as well as providing comparable salaries and working conditions.
In its 2015 report, which found that the new majority of students in U.S. public schools are from low-income families, the Southern Education Foundation noted that equitable and adequate school funding has become central to the nation's future: "Their success or failure in the public schools will determine the entire body of human capital and educational potential that the nation will possess in the future. Without improving the educational support that the nation provides its low-income students — students with the largest needs and usually with the least support — the trends of the last decade will be prologue for a nation not at risk, but a nation in decline."
Adequate and equitable funding, wisely spent, matters to schools; it matters to students, families, and communities; and it matters to the future of our nation. We now have a significant body of research that points the way forward to equitable and adequate school funding systems. State lawmakers understand the fundamental importance of this issue, as do the leaders of many nations, like Singapore and Finland, that have invested well in education and surged ahead economically. As a next step forward, we must put that research to use and create the laws that will support a genuine opportunity to learn for each and every child.
A 2014 analysis noted that closing the educational achievement gaps between native-born White children and African American and Latino/a children would stimulate the U.S. economy to grow by 5.8% by 2050. The cumulative increase in GDP would amount to $20.4 trillion, or an average of $551 billion per year. In addition, without any tax hikes, federal, state, and local government revenues from taxes would go up by $109 billion annually, supporting the health care, social security, education, housing, defense, and community needs of all Americans, making us a richer and stronger nation in every respect.
It's time to stop being penny wise and pound foolish about funding schools in low-income communities, and finally, make the educational investments that will benefit us all.