Community Schools: An Evidence-Based Strategy for ESSA School Improvement
Sponsored by Rep. Steny Hoyer (D-MD), Democratic Whip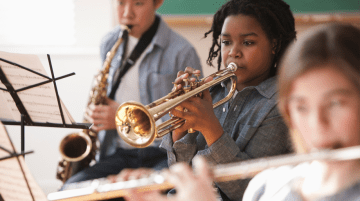 The Every Student Succeeds Act (ESSA) gives states and districts greater responsibility for designing and implementing systems of continuous school improvement. This briefing highlighted community schools as an evidence-based approach for school improvement for education stakeholders to consider under ESSA. The Learning Policy Institute shared its findings and recommendations on community schools as a means to school improvement, based on a study it recently conducted with the National Education Policy Center.
The
Community Schools Playbook
is a first-of-its kind policy and implementation guide for educators, policymakers, and community groups looking to advance this evidence-based strategy.
Panelists discussed the ways in which community schools improve student learning while also providing health and social supports, developing authentic family and community engagement, and supporting collaborative leadership and practices. The Coalition for Community Schools discussed ways in which Congress can support community schools through funding and other legislation.
Speakers
Anna Maier, Research and Policy Associate, Learning Policy Institute
José Muñoz, Director, Coalition for Community Schools at the Institute for Educational Leadership
Zeph Capo, President, Houston Federation of Teachers and AFT Vice President; NEA teacher, Austin Independent School District, TX
Shanelle England, Community School Director, Forest Park High School, Baltimore, MD
Camilla Gavin, 12th grade student, Forest Park High School, Baltimore, MD
Mary Kingston Roche, Director of Public Policy, Coalition for Community Schools at the Institute for Educational Leadership