Equity, Quality, and Access: How Do We Create Schools Worth Choosing for All?
Co-Sponsored by Learning Policy Institute and NAACP Legal Defense and Educational Fund, Inc.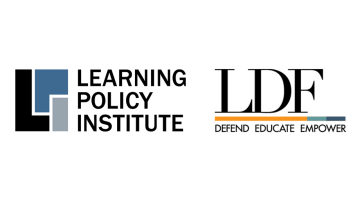 Jump to: Welcome & Framing the Issue | Report Overview | Panel One | Panel Two

Join the conversation #GoodSchools4All
At the core of the school choice debate is a principle that nearly all Americans share: All children should attend quality schools worth choosing. On October 25, 2018, we held a forum to take a deep look at how we can create systems to make this principle a reality. The forum featured the release of a new Learning Policy Institute report, The Tapestry of American Public Education: How Do We Create Schools Worth Choosing for All?, which provides data on the status of public school choice and considers the conditions necessary to provide all children with access to high-quality educational experiences.
The forum was designed to spur dialogue among stakeholders—parents, education experts, community advocates, researchers, legal advocates, policymakers, and school leaders—in order to shift the public narrative on school choice from one that is politically polarizing to one that is focused on evidence-based solutions that can help ensure all children have access to quality educational opportunities, regardless of race, income, or ability. This is the first of a series of events that the Learning Policy Institute and the NAACP Legal Defense and Educational Fund, Inc., are hosting to discuss evidence-based approaches that can create schools worth choosing for all.
Speakers
John Brittain, Professor/Acting Dean, University of the District of Columbia David A. Clarke Law School
Mohammed Choudhury, Chief Innovation Officer, San Antonio Independent School District
Peter Cookson, Jr., Senior Researcher, Learning Policy Institute
Linda Darling-Hammond, President, Learning Policy Institute
Nicole Dooley, Policy Counsel, NAACP Legal Defense and Educational Fund, Inc.
Ashley Griffin, Director of P-12 Research, The Education Trust
Julian Vasquez Heilig, Professor of Educational Leadership and Policy Studies, Sacramento State University; Education Chair, California NAACP
Luis A. Huerta, Associate Professor, Teachers College, Columbia University
Robin Lake, Director, Center on Reinventing Public Education
Julie Mead, Professor, University of Wisconsin-Madison
Charmaine Mercer, Program Officer, Education, William and Flora Hewlett Foundation
Jonathan Raymond, President, Stuart Foundation
Patrick Shields, Executive Director, Learning Policy Institute
Claire E. Sylvan, Founder and Senior Strategic Advisor, Internationals Network for Public Schools 
Questions? Please contact [email protected].