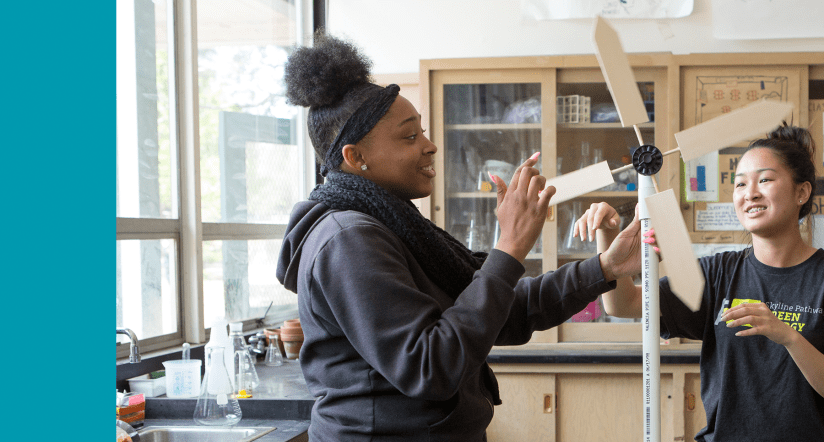 Webinar Series: Achieving Equity Through Deeper Learning
Webinar Series: Achieving Equity Through Deeper Learning
This webinar series, Achieving Equity Through Deeper Learning, focuses on why deeper learning is crucial for students in today's innovation economy and how we can achieve greater equity in access to deeper learning.
FEBRUARY 15, 2018
This webinar addressed ways schools and school districts can improve academic achievement—particularly among students who are farthest from opportunity—through engaging students in learning that focuses on meaningful mastery of subjects, critical thinking, problem-solving, collaboration and other skills necessary for college, career, and civic participation in the 21st Century.
MARCH 20, 2018
"Show what you know in a way that matters." As our world and the expectations for students continue to rapidly evolve, how can students demonstrate the deeper learning skills they have learned in robust, authentic ways? This webinar explored how performance assessments are doing just that and providing all students, including those who are farthest from opportunity, a vehicle to show what they know in a way that matters. Our panelists shared examples from their performance assessment work at the school, district and state levels and took questions from participants.
MAY 17, 2018
The third webinar in the series will explore how states are using and sharing information on deeper learning assessments. Specific projects, like the 4 State Performance Assessment Project and the State Performance Assessment Learning Community (SPA-LC), will be discussed along with two major efforts underway in Washington that incorporate performance assessments in ways that engage students in three-dimensional science learning.
SEPTEMBER 6, 2018
Over the last year, the Learning Policy Institute (LPI) and EducationCounsel have convened leaders in k-12 and higher education to explore how both systems might benefit greatly from more authentic and holistic ways of assessing students' competencies and mastery of 21st-century skills. In this webinar, we'll explore the emerging recommendations from the Reimagining College Access initiative and engage participants in a discussion of where the work is heading.
Image courtesy of Allison Shelley/The Verbatim Agency for American Education: Images of Teachers and Students in Action.