David Rattray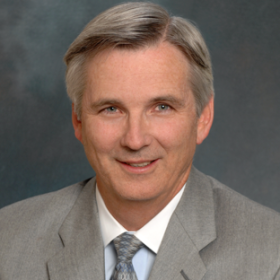 David Rattray is the President & CEO of UNITE-LA, a nonprofit that leads education reform and workforce development initiatives designed to benefit the Los Angeles Unified School District, the second largest school district in the United States.
Since 1998, he has led UNITE-LA in building business and educational partnerships toward a goal of improving the academic achievement and enthusiasm for learning for all Los Angeles students. Rattray previously served as the Executive Vice President, Education and Workforce Development of the Los Angeles Area Chamber of Commerce, which he officially joined in 2003 after being a strategic partner for several years. Earlier in his career, he spent more than 20 years in the food service distribution industry.
Rattray earned an M.B.A. from the University of Southern California. He previously served on the L.A. City Workforce Investment Board and Youth Council and was vice chair of the State Workforce Investment Board's Lifelong Learning Committee.