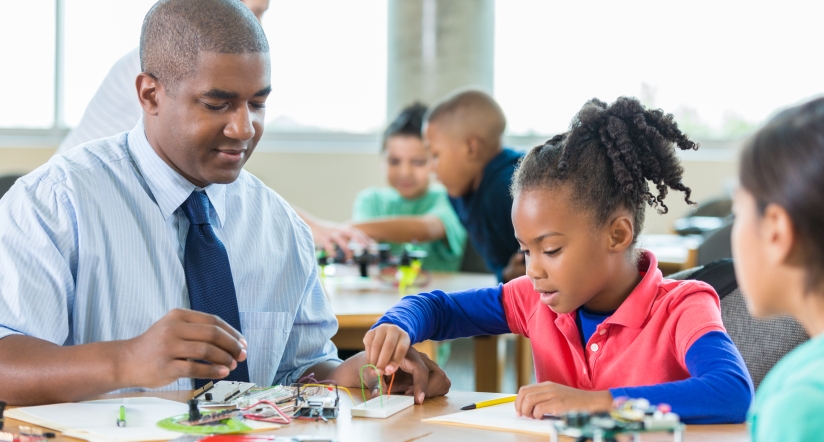 Our Work
To achieve our mission of connecting policies and practices to high-quality research, the Learning Policy Institute:
Conducts and supports policy-relevant research. This includes conducting original studies to inform short- and long-term policy solutions; synthesizing and translating existing research; commissioning new research in high-need areas; analyzing policies, practices, and/or data sets; and performing rapid-response research addressing the pressing issues of the day.
Marshals and disseminates research and evidence in a manner accessible to policymakers and thought leaders. To this end, LPI produces policy-relevant materials that make issues clear for the general public and policymakers, including policy briefs, reports, surveys, blogs, and op-eds on specific topics.
Brings evidence to bear in policy arenas at the federal, state, and local levels. LPI responds to the needs and questions of policymakers and government organizations and hosts policy briefings, seminars, and other convenings with thought leaders and policymakers in state capitals and in Washington, DC. These highlight recent studies, take up current issues, and respond to pressing policy questions. 
Make evidence available and accessible to all those working to build a stronger education system. Specifically, LPI works with mission-aligned individuals and organizations to ensure that they have access to research and policy ideas that will support and encourage evidence-based policy solutions. Additionally, LPI communicates ideas and information via print, radio, television, and electronic media—highlighting the implications for evidence-based policies.