Webinar | September 20, 2022
The Civil Rights Road to Deeper Learning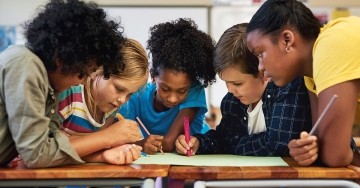 The views, thoughts, and opinions expressed in this video belong solely to the speakers, and do not necessarily reflect the perspective of the Learning Policy Institute.
In today's rapidly changing knowledge-based economy, young people will need to work with knowledge that hasn't been discovered yet, using technologies that haven't been invented yet, dealing with massive problems our generation has not been able to solve. Their ability to become thriving, contributing members of society will require the critical thinking and problem-solving skills acquired through deeper learning. Unfortunately, most schools still focus on teaching the routine lower-level skills used in past economies that relied on masses of workers to keep farms and factories running. The "thinking curriculum" that engages students in deeper learning remains largely inaccessible to most students.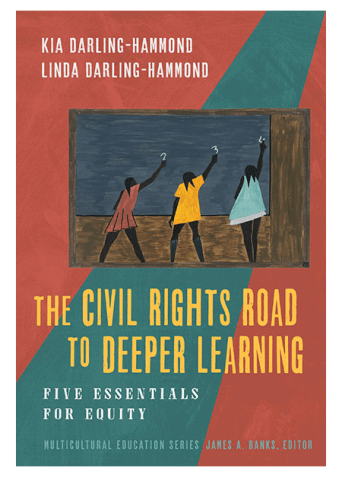 This problem is an especially acute in schools serving low-income students and students of color. In a society of intensifying segregation, concentrated poverty, and unequal school funding, the U.S. school system remains deeply unequal. The inequalities are so deep-seated that clearing a path to deeper learning for marginalized young people has required—and continues to require—considerable engagement in civil rights litigation, enforcement, and advocacy, as well as education reform.
This webinar highlighted the findings of a new brief and book on the Civil Rights Road to Deeper Learning, authored by Kia Darling-Hammond and Linda Darling-Hammond, and featured some of the country's leading thinkers on educational innovation and equity. Speakers discussed the key civil rights actions and education policy conditions essential to ensuring access to a meaningful education that prepares all students to thrive in our modern society.
Speakers:
Kia Darling-Hammond, CEO, Wise Chipmunk LLC.
Linda Darling-Hammond, President, Learning Policy Institute
Sherrilyn Ifill, President and Director-Counsel Emeritus, NAACP Legal Defense Fund
Gloria Ladson-Billings, Kellner Family Distinguished Professor of Urban Education Emeritus, University of Wisconsin-Madison
Kent McGuire, Education Program Director, Hewlett Foundation