Webinar | Performance Assessment in College Admissions: How Students Show What They Know and Can Do
Cosponsored by the Learning Policy Institute, EducationCounsel, and Education First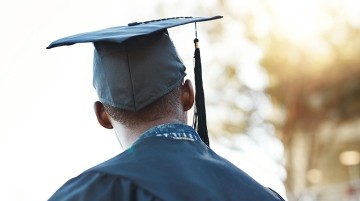 The views, thoughts, and opinions expressed in this video belong solely to the speakers, and do not necessarily reflect the perspective of the Learning Policy Institute.
On June 23, the Learning Policy Institute, EducationCounsel, and Education First hosted the webinar: "Performance Assessment in College Admissions: How Students Show What They Know and Can Do." This webinar, part of the Reimagining College Access initiative, addressed the use of performance assessment for equitable admissions and college success. 
More higher education institutions are transitioning to holistic approaches to college admissions, placement, and advising that rely on a wider variety of data to develop a full picture of what aspiring students know and are able to do. This is particularly important for colleges to be able to adequately assess students from communities historically underrepresented in higher education. To more fully understand prospective students, some colleges have begun including performance assessments in their admission processes.
This webinar highlighted examples from New England, where the Massachusetts Institute of Technology (MIT) and Wheaton College have broadened their approaches to admissions decisions by incorporating performance assessments into their applications. 
Speakers explored the lessons learned from MIT and Wheaton College and their partnerships with SlideRoom and the Common App, respectively, which have provided platforms that enable students to submit performance assessments with their applications. 
The webinar was designed for k-12 counselors and leaders, admissions staff, leaders from higher education systems, and state and district policymakers interested in leveraging performance assessment to support student preparation, transition, and success in postsecondary education. 
Speakers:
Monica Martinez (moderator), Director of Strategic Initiatives, Learning Policy Institute 
Scott Anderson, Senior Director, Common App
Judy Purdy, Director of Admission, Wheaton College
Stu Schmill, Dean of Admissions and Student Financial Services, Massachusetts Institute of Technology
This webinar was part of the Reimagining College Access and Success series. 
To be notified of future webinars, please join our mailing list.