Kris D. Gutiérrez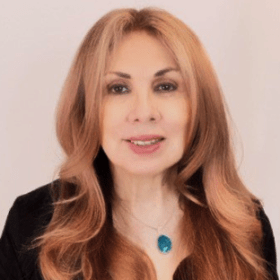 Kris D. Gutiérrez is Professor of Language, Literacy and Culture at the University of California, Berkeley Graduate School of Education.
Previously she was Professor of Learning Sciences/Literacy and the Inaugural Provost's Chair at the University of Colorado, Boulder and Professor of Social Research Methodology at the Graduate School of Education and Information Studies at UCLA. Her research examines learning in designed learning environments, with attention to students from non-dominant communities and English Learners.
A member of the National Academy of Education and past President of both the American Educational Research Association and the National Conference on Research on Language and Literacy, Gutiérrez is the former Vice Chair and current member of the National Board for the Institute of Education Sciences. She has received numerous awards for her research, including the 2014 Distinguished Contributions to Social Contexts in Education Research Lifetime Achievement Award; the 2014 Henry T. Trueba Award for Research Leading to the Transformation of the Social Contexts of Education; the Sylvia Scribner Award for significant influence on research in the field of learning and instruction; and the Inaugural Award for Innovations in Research on Diversity in Teacher Education. Gutiérrez holds a Ph.D. in English and Education from the University of Colorado, Boulder, and an M.A. from Arizona State University in English and Reading.
The Latest From Kris D. Gutiérrez