Community Schools Costing Tool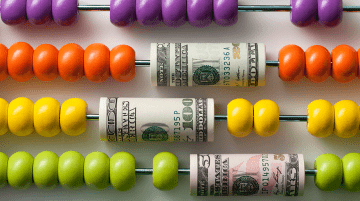 Around the United States, there is growing interest in the community schools strategy among educators, grassroots organizations, district leaders, and policymakers. Community schools are a powerful, evidenced-based strategy, which can be implemented to advance educational and economic opportunities, as well as address historic educational inequities exacerbated by the COVID-19 pandemic.
The Community Schools Costing Tool and accompanying User Guide are resources designed to provide a means of estimating the cost of transforming a traditional school into a community school. These costs are varied and may require changing practices and culture, hiring new staff members, purchasing and leveraging new resources, repurposing existing resources, and other actions. The tool is designed to help users think about these resources within the context of a comprehensive community schools framework and assist with planning.
The tool is intended for use primarily by community schools initiative staff who are involved in the planning and support for community schools. It may be useful to school administrators or community school coordinators to help with initial planning and budgeting to establish or expand a community school.
This tool was developed through interviews with practitioners from a range of community schools initiatives of different sizes and in different states and contexts, and a series of professional judgment panels comprised of community school practitioners and experts in the field. It was tested with a range of participants and additional consultation was provided by members of the Community Schools Forward Task Force. The Tool draws upon and is aligned with the Essentials for Community School Transformation Framework developed through the Community Schools Forward initiative.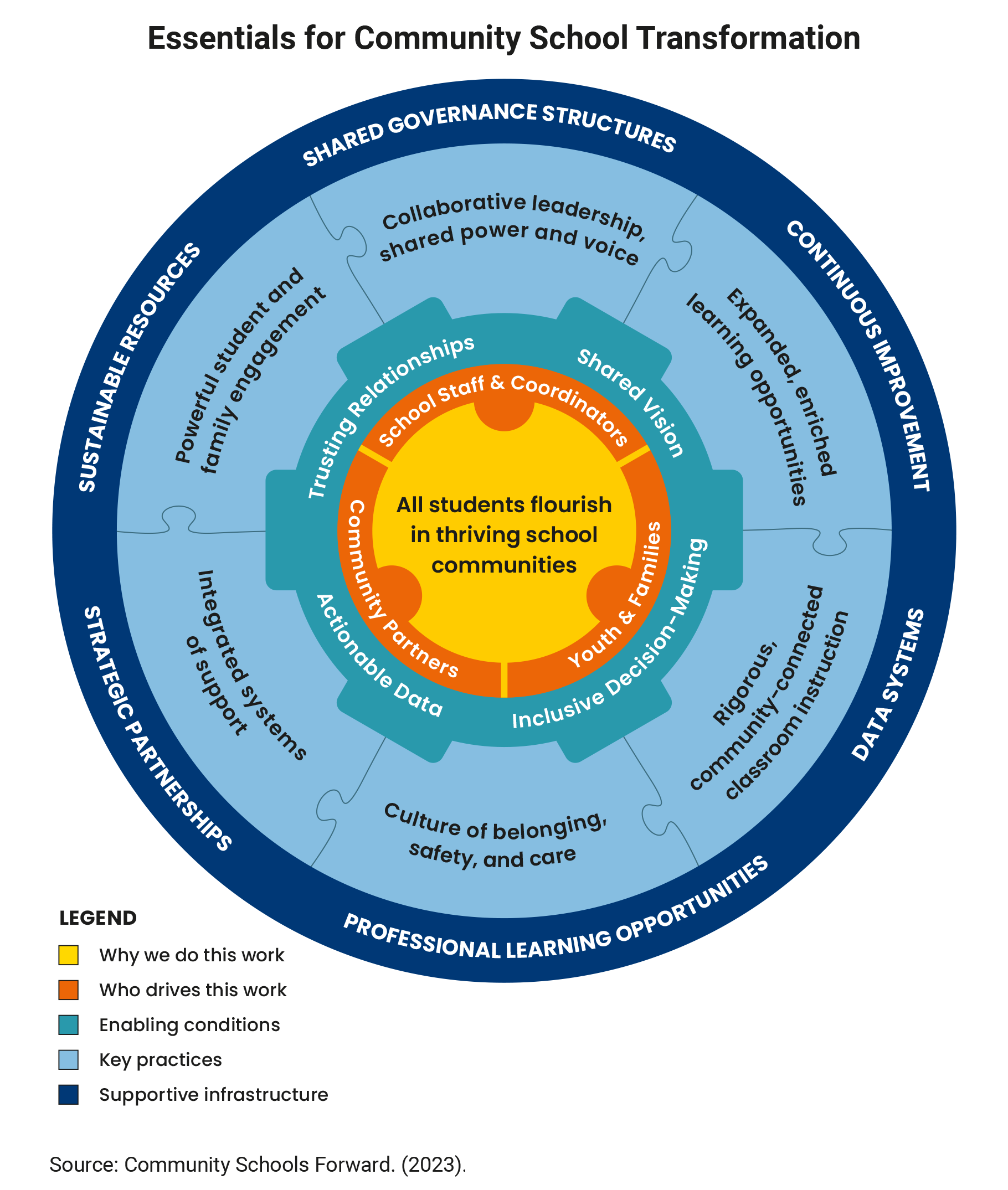 The tool was designed with the flexibility to accommodate local contexts and the great variety of community school initiatives. Schools and communities differ in terms of their student population and the types and intensity of need. Community schools are designed to be responsive to the needs of their student populations and leverage local assets, and each may offer a different array of services and supports. These needs, services, and supports may also change over time with the community school's development. For this reason, users can select from a list of common elements to estimate the cost of their inclusion in a community school initiative, and the tool will yield estimates of total resources required, repurposed resources, and new costs.
The tool can be used as a complement to a comprehensive planning process for a community school in the context of what the school needs and what assets are available in the school and community. A thoughtful needs and assets assessment is therefore a critical early step in effective implementation of a community school. The tool does not replace the need for such an assessment, but rather, it may be used in conjunction with such an assessment to help with cost estimation.
Using the Tool and Guide
The tool and associated user guide walk users through several steps to help them estimate the cost of establishing a community school in their jurisdiction. These include instructions on how to enter information about users' school(s), elements they would like to see included in their community school, and how to interpret the estimated costs, such as determining whether these would be new or repurposed resources. Users can also find valuable information defining a community school approach, where the costs are derived from, and how to use the tool to complement community school planning.
The tool holds a range of costs for various items—from personnel costs and professional learning to data system maintenance—with personnel costs adjusted to reflect regional variation in salaries and benefits. However, here may also be costs that are involved in a community school initiative but are not built into the tool, such as transportation or healthcare. This may be due to their variability or highly contextual nature.
Additionally, users are advised that successful implementation of community schools requires attention to more than financial costs. It requires a shift in strategy and culture, a supportive infrastructure, and attention to the synergy among them. The tool is intended to complement, rather than replace, this process.
---
Community Schools Costing Tool and Community Schools Costing Tool User Guide by Michael Griffith, Daniel Espinoza, Dion Burns, and Emma García are licensed under a Creative Commons Attribution-NonCommercial 4.0 International License.
This resource was published as part of the Community Schools Forward project. This project is a collaboration between the Center for Universal Education at the Brookings Institution (CUE), the Children's Aid National Center for Community Schools (NCCS), the Coalition for Community Schools (CCS) at the Institute for Educational Leadership (IEL), and the Learning Policy Institute (LPI). Funding for this project was provided by the Ballmer Group. We are grateful to them for their generous support.
Core operating support for LPI is provided by the Heising-Simons Foundation, William and Flora Hewlett Foundation, Raikes Foundation, Sandler Foundation, and MacKenzie Scott. The ideas voiced here are those of the authors and not those of our funders.