State Support for Civic Engagement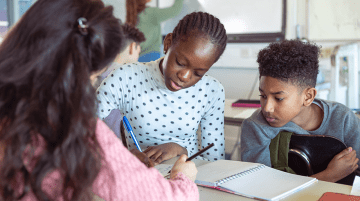 Civics education is of national importance, especially in the aftermath of the 2020 presidential election and with recent debates about the teaching of history and critical race theory in schools. A growing number of states are encouraging civic learning and acknowledging that students can be active participants in civic life. Yet Americans' civics knowledge seems to be in a state of decline, with less than half of surveyed U.S. adults being able to name all three branches of government in 2022. And despite the increasing interest in strengthening civics education, states continue to differ in their interpretation of what constitutes relevant and high-quality civic engagement among students. As of 2018, 42 states required students to take a course in civics and government, with 8 of those states requiring a full year of civics and 19 states requiring a civics exam to graduate, often resembling the U.S. citizenship test.
This report describes how 10 states are implementing policies that increasingly support a new approach to civics education that engages students in inquiry, civic reasoning, and civic action.
One approach states are taking is to give students an opportunity to receive a seal on their diploma that recognizes their civics knowledge and skills. Seven states currently offer civic seals for students, two additional states are considering or planning to offer a civic seal, and one state offers such a seal for districts or schools. These states take an approach that recognizes civic engagement activities, with some requiring that students apply their civic learning by carrying out classroom- or community-based civic projects, which can serve as capstone projects (see Table 1).
---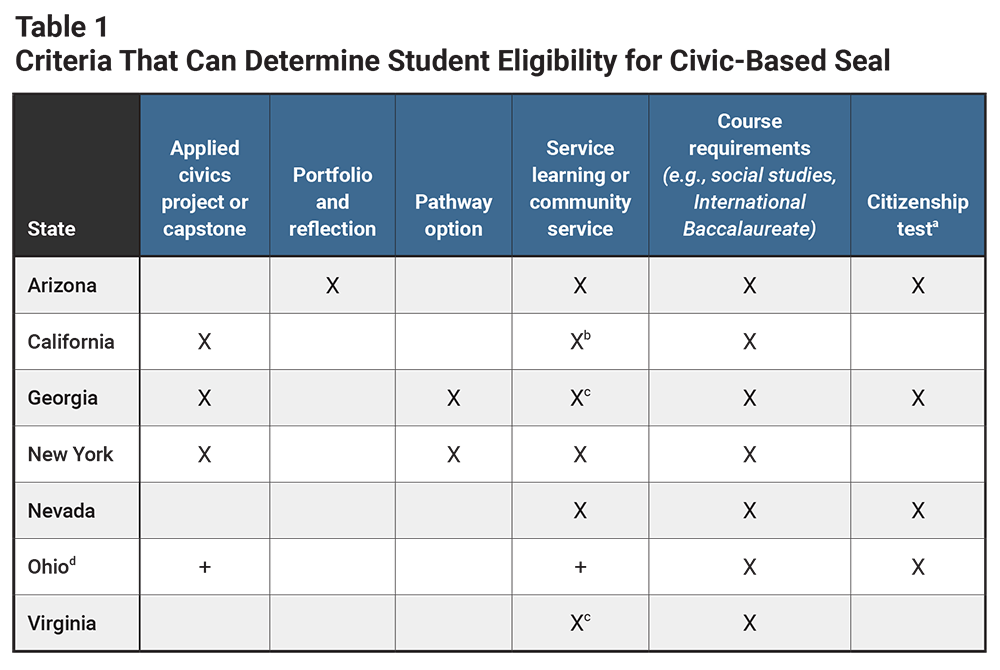 ---
States are taking a variety of approaches to build engaging and enriching civic education programs for students. Some states focus on recognizing civics achievement at the school level by conferring seals that acknowledge a school's expertise in cultivating civic learning and/or funding school initiatives that support a commitment to civic learning. Others cultivate teachers' civic learning and instructional capacity through guidance documents, professional development, and funding for learning activities, including collaboration with civic and community-based organizations and paid planning time. Two states allow local education agencies to develop locally determined assessments of students' civics knowledge or else require that students take the U.S. citizenship test. Other states require schools to provide one student-led civics project in either middle or high school. Washington state requires one classroom-based performance assessment in civics at the elementary, middle, and high school levels.
As the momentum for civic education builds, states can continue to develop structures that allow them to monitor which students have access to high-quality civics learning and ensure that all students have the opportunity to experience authentic civic engagement. With increased opportunities for rich, accessible, and applied civics learning, all students can gain the types of civic knowledge, skills, and abilities that can support them in being active and engaged civic participants throughout their lives.
---
State Support for Civic Engagement by Charlie Thompson is licensed under a Creative Commons Attribution-NonCommercial 4.0 International License.
This research was supported by the Stuart Foundation. Core operating support for LPI is provided by the Heising-Simons Foundation, William and Flora Hewlett Foundation, Raikes Foundation, Sandler Foundation, and MacKenzie Scott. LPI is grateful to them for their generous support. The ideas voiced here are those of the author and not those of funders.