Understanding Teacher Layoffs During Times of Teacher Shortages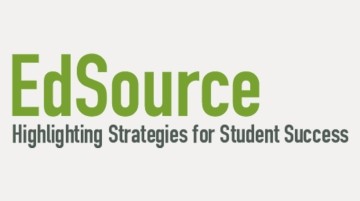 This post, part of the blog series Solving Teacher Shortages, was first published on March 23, 2016 by EdSource.
After more than 18 months of news reports about persistent and worsening teacher shortages in the Golden State, EdSource last week reported workforce news of a different sort: teachers in several California school districts received so-called "March 15 notices," alerting them to the possibility of layoffs at the end of the school year.
Wait! How can some districts be gearing up for layoffs while schools throughout the state can't find enough fully prepared teachers to staff their classrooms and programs? Have these districts solved their shortages?
To answer these questions and put the recent layoff news into perspective, it's necessary to go beyond the headlines, understand the localized nature of the teacher workforce market, and provide important context for the March 15 notices.
For starters, March 15 "pink slips" don't automatically result in actual layoffs. To be sure, the March notices – required by state law if there's the possibility of layoffs in the next school year – are unsettling to families and staff who receive them. They also send a signal about budget and job volatility that undermines efforts to attract young people into the profession. But, according to a 2012 report by the California Legislative Analyst's Office (LAO), most teachers who receive notices don't end up losing their jobs. Out of every 10 teachers who receive a pink slip, says the LAO, only two or three are not rehired before the start of the next school year.
Roughly 1,750 teachers received pink slips, based on a California Teachers Association survey of select districts. Using the LAO's estimates, these pink slips would translate into 350 to 525 layoffs, or a little over a 10th of 1 percent of the approximately 300,000 teachers in the state.
Layoffs in a handful of districts don't reflect statewide trends. Based on our analysis of news reports and school board materials, the layoffs don't appear to be widespread or statewide. Instead, they reflect specific financial challenges, concentrated mostly in a half dozen Southern California Districts.
Declining enrollment is a key factor in most of these districts, including Santa Ana, San Diego, Temecula, Montebello, Anaheim, and Cupertino to the north. San Diego Unified, which accounts for more than half of all layoff notices, has seen a steady decline in enrollment – down from a high of nearly 142,000 in 2000-01 to just over 129,000 in 2015-16. Fewer students mean districts have fewer resources to pay for increasing overhead costs associated with health care and pension benefits. In particular, a 2014 recovery plan for the teacher retirement system requires a steady increase in district contributions over seven years, which is causing belt tightening in many districts.
District layoffs in some places may just mean hires in other schools or districts. In Santa Ana and Anaheim, declining enrollment has been exacerbated by an increase in the number of students attending charter schools. In these cases, rather than a reduction in the demand for teachers, there's a shifting of the demand to another entity within the same city. Elsewhere, teachers laid off from one district may simply be hired by another – especially if the teacher is in a shortage field.
Statewide hiring projections still exceed the supply of fully prepared teachers. In 2015-16, preliminary credentials issued by California's Commission on Teacher Credentialing stagnated at about 11,500 a year. Districts, for their part, reported needing to hire more than 22,000 teachers for the same year. More than three-quarters of districts reported experiencing shortages last fall, especially in special education, mathematics and science.
This trend, together with the ongoing challenge of teacher attrition, is contributing to a steady rise in underprepared teachers in our state's classrooms. In 2015-16, California issued more than 10,000 substandard credentials and permits. That's more than double the number issued in 2012-13.
In areas where shortages are most severe, these emergency-style permits are escalating rapidly. In special education, a perennial hard-to-staff field, just 36 percent of new special education teachers in 2015-16 were fully prepared. Similarly, the need for math and science teachers continues to outpace demand, with the number of substandard credentials and permits issued doubling between 2011-12 and 2015-16, from about 20 percent to about 40 percent of the total. As districts look to expand bilingual programs with the passage of Proposition 58, they'll be vying for an already limited supply of teachers with bilingual authorizations, so we expect to see bigger shortages in this area, as well.
Across all subject areas and fields, shortages disproportionately affect low-income students, English learners and students of color.
The teacher shortage is real, but we can solve it. Despite reports of layoff notices, the shortage of qualified teachers in the Golden State persists. California made a down payment toward growing and strengthening our teacher workforce last year, allocating $35 million in the 2016-17 state budget for programs aimed at curbing teacher shortages. This includes creating the California Center on Teaching Careers ($5 million), developing or expanding four-year teacher preparation programs ($10 million), and rebooting California's successful Paraprofessional Teacher Training Program ($20 million).
These are important investments, but they won't increase the supply of teachers for at least five years. What we need now is to supplement the longer-term strategies with targeted initiatives that research shows can more quickly expand the pipeline of teachers with individuals who will remain in teaching. These initiatives include service scholarships, residency programs and financial incentives that can entice retired teachers to return to the classroom in high-need areas. 
Research support was provided by Danny Espinoza and Desiree Carver-Thomas.