Upcoming webinar | May 24, 2023
Whole Child Policy: Redesigning Curriculum, Instruction, Assessment, and Accountability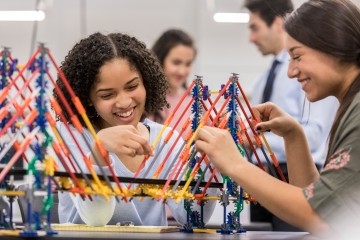 May 24, 2023
3 – 4 p.m. ET
Transforming learning environments to support whole child approaches to education is essential to meeting the full scope of students' social, emotional, and academic needs and to prepare them to succeed in our global economy. Shifting towards a whole child approach has far-reaching implications for our education system and requires practice and policy approaches informed by the science of learning and development (SoLD). This webinar series explores the various elements of whole child policy featured in the Whole Child Policy Toolkit and shares insights from state and district policymakers who have engaged in efforts to shift toward whole child education.
This webinar explores the actions states can take to redesign curriculum, instruction, assessments, and accountability systems in line with the science of learning and development. Experts and state leaders who have taken on this work will discuss lessons learned.
Co-sponsors and speakers to be added.
Registration is required. Can't make it during the scheduled time? Register anyway and we'll send you a link to the recording.